Description
Buy Pregnyl 1500 IU
Pregnyl 1500 IU Injection is a hormone that helps the egg in a woman's ovary to develop normally. It stimulates the release of an egg during ovulation, treats infertility in women, pituitary gland disorder in young boys, undeveloped sexual traits in girls, and increases sperm count in men.
Pregnyl 1500 IU Injection directly injects under the skin or into a muscle.
You should avoid using Pregnyl 1500 IU Injection if you are allergic to it if you are pregnant if you have early puberty or hormone-related cancer. Avoid the consumption of alcohol while taking this medicine.
Note:
Before starting the medication, inform your doctor if you have any of the following conditions :
thyroid or adrenal gland disorder
an ovarian cyst
premature puberty
cancer or tumor of breast, uterus, ovary, hypothalamus, prostate, or pituitary gland.
undiagnosed uterine bleeding
heart or kidney disease
epilepsy, migraines or asthma
A few side effects of using Pregnyl 1500 IU Injection is severe pelvic pain, swelling of hands and legs, abdominal pain, shortness of breath, weight gain, diarrhea, nausea or vomiting, and urinating less than normal. Less serious side effects include headache, feeling restless and irritable, water weight gain, depression, breast swelling, and mild pain on site of injection.
Inform your doctor about any other medications you are taking to ensure the use of Pregnyl 1500 IU Injection is safe for you. It includes over-the-counter drugs, herbal remedies, vitamins, and other dietary supplements. The dose of injection you receive would depend upon your gender and the condition being treated as per the prescription of your doctor.
Information given here is based on the salt and content of the medicine. The effect and uses of medicine may vary from person to person.
It is advisable to consult an Obstetrician before using this medicine.
Learn More About HCG
HCG (human chorionic gonadotropin) is provided as a glycoprotein powder to be diluted with water and taken by injection; either intramuscularly or subcutaneously. It acts in the body like luteinizing hormone (LH), stimulating the testes to produce testosterone; even when natural LH is not present or is deficient. It, therefore, is useful for maintaining testosterone production and/or testicle size during a steroid cycle. Additionally, outside of or in-between steroid cycles, it can be very useful for increasing testosterone production. Therefore, the success of this depends on the ability of the testes to actually produce greater amounts of testosterone with increased stimulation. Where the testes themselves are the limiting factor, HCG cannot overcome this.
Summary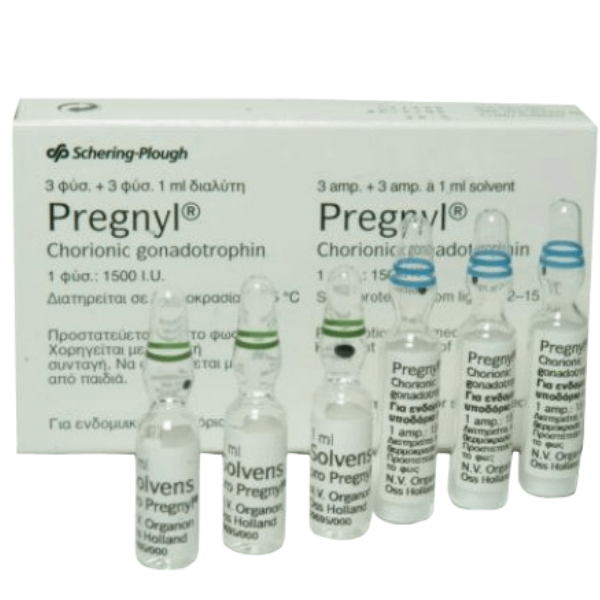 Author Rating
Brand Name
Product Name
Price
Product Availability